respective

re·spec·tive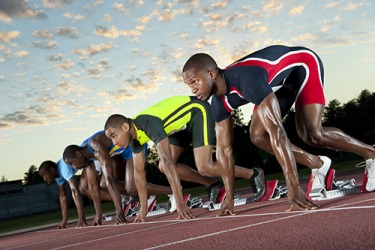 The runners awaited the starting gun in their respective lanes for the race.
adjective
The definition of respective is how something relates to two or more people or things in a list.

An example of respective is the order of a list of actors in a movie with their individual roles.
---
respective
as relates individually to each of two or more persons or things; several: they went their respective ways

Obs.

worthy of respect

Obs.

heedful; attentive
Origin of respective
Medieval Latin
respectivus
from Classical Latin
respectus:
see respect
---
respective
adjective
Relating to two or more persons or things regarded individually; particular: successful in their respective fields.
Related Forms:
---
respective

Adjective
(not comparable)
Relating to particular persons or things, each to each; particular; own.

They returned to their respective places of abode.

Lord Burleigh

With thy equals familiar, yet respective.
---