radio

radio-

A small portable radio.
adjective
The definition of radio is relating to a device that uses electromagnetic waves for communication.

An example of radio used as an adjective is in the phrase "radio station," which means a particular station that broadcasts news and or music.
noun
Radio is communication over distance when sounds are converted to electromagnetic waves and sent to a receiver that transfers the waves back to sounds.

An example of radio is how people listen to music in their cars on their way to work.
verb
Radio means to communicate over a device that uses electromagnetic waves.

An example of radio is to broadcast an important community announcement over the local music station.
---
radio
the practice or science of communicating over a distance by converting sounds or signals into electromagnetic waves and transmitting these directly through space, without connecting wires, to a receiving set, which changes them back into sounds, signals, etc.
pl.

-·os·

such a receiving set, esp. one adapted for receiving the waves of the assigned frequencies of certain transmitters or broadcasting stations

broadcasting by radio as an industry, entertainment, art, etc.
all the facilities and related activities of such broadcasting
Origin of radio
contr. from radiotelegraphy
of, using, used in, sent by, or operated by radio
having to do with electromagnetic wave frequencies between c. 10 kilohertz and c. 300,000 megahertz
transitive verb
intransitive verb
-·oed·

,

-·o·ing
to send (a message, etc.) or communicate with (a person) by radio
radio-
ray, raylike
by radio: radiotelegraph
by means of radiant energy: radiothermy
radioactive: radiotherapy
Origin of radio-
French from Classical Latin
radius,
ray: see radius
---
radio
noun
pl.
ra·di·os
Electromagnetic radiation with lower frequencies and longer wavelengths than those of microwaves, having frequencies lower than 300 megahertz and wavelengths longer than 1 meter.

a. The transmission and reception of electromagnetic waves within this range, especially when convertible to audible sounds: the use of radio in warfare.

b. A device, such as a walkie-talkie, that transmits or receives such signals.

a. The system or industry that broadcasts programs of audio content to the public or subscribers by means of radio waves: She was famous during the early days of radio.

b. Audio content, especially short programs or sets of songs, created for or distributed through such a system: listening to radio.

c. An electronic device for listening to radio programming, consisting of a tuner and speakers.
verb
ra·di·oed, ra·di·o·ing, ra·di·os
verb
transitive
To transmit by radio: radio a message to headquarters.
To transmit a message to by radio: radioed the spacecraft.
verb
intransitive
To transmit messages or a message by radio: a ship radioing for help.
Origin of radio
Short for
radiotelegraphy
radio-
or radi-
prefix
Radiation; radiant energy: radiometer.
Radioactive: radiochemistry.
Radio: radiotelephone.
Origin of radio-
From
radiation
---
radio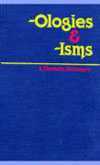 See also media.
phototelegraphy
the transmission of pictures, print, etc., by means of radio or telegraphy. —
phototelegraphic,

adj.
radiophony
radiotelephony. —
radiophonic,

adj.
radiotechnology
the science and technology of radio engineering. —
radiotechnologic, radiotechnological,

adj.
See also
radiation
.
radiotelegraphy
1.
the transmitting and receiving of messages by radiotelegraph.
2.
the science and technology of the radiotelegraph. —
radiotelegraphic,

adj.
radiotelephony
verbal communication at a distance by radio, using telephones. Also called
radiophony
. —
radiotelephonic,

adj.
telemechanics
the science of operating or controlling mechanisms by remote control, especially by radio.
---
radio

Noun
(countable and uncountable, plural radios)
(uncountable) The technology that allows for the transmission of sound or other signals by modulation of electromagnetic waves.
(countable) A device that can capture (receive) the signal sent over radio waves and render the modulated signal as sound.
(countable) A device that can transmit radio signals.
(Internet, uncountable) The continuous broadcasting of sound recordings via the Internet in the style of traditional radio.
Verb
(third-person singular simple present radios, present participle radioing, simple past and past participle radioed)
(intransitive, , intransitive) To use two-way radio to transmit (a message) (to another radio or other radio operat).

I think the boat is sinking; we'd better radio for help. / I radioed him already. / Radio the coordinates this time. / OK. I radioed them the coordinates.

To order or assist (to a location), using telecommunications.
---
radio - Computer Definition

Electromagnetic energy with a waveform having a frequency above the upper limit of the audio range of 3 kHz and equal or less than the lower limit of the infrared light range of 300 GHz.At the low end of the range is extremely low frequency (ELF) radio, which operates at 30
---
(1) The transmission of wireless signals (electromagnetic waves) over the air or through a hollow tube called a "waveguide." Although "radio" is often thought of as only AM and FM or sometimes two-way radio, all transmission systems that propagate signals through the air are some form of "radio," including TV, satellite, portable phones, cellphones and wireless LANs. See spectrum.
(2) An electronic circuit that transmits and receives wireless signals (electromagnetic waves). The phrase "the device has four radios" means the unit has some combination of receivers and transceivers, which may reside on one or more chips. See transceiver.
(3) A device that receives wireless audio signals (electromagnetic waves) such as an AM/FM radio or satellite radio. See Vintage Radio Museum.
---