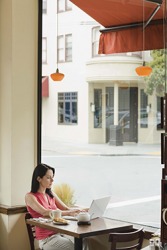 A seat by the window is preferable to her when she is working on her computer.
adjective
The definition of preferable is something that you would rather have.

An example of something preferable is a seat by the window, instead of by the kitchen.
---
preferable
more desirable; to be preferred
---
preferable
adjective
More desirable or worthy than another; preferred: Coffee is preferable to tea, I think.
Related Forms:
pref′er·a·bil′i·ty pref′er·a·ble·ness

noun
---
preferable

Adjective
(comparative more preferable, superlative most preferable)
---