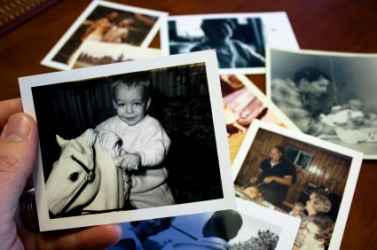 A person looks at old photos.
noun
The definition of a photo is an image that is taken by camera.

An example of a photo is a picture from a baby's baptism.
prefix
Photo is defined as using or produced by light.

An example of photo used as a prefix is in the word photograph, which is an image taken with the help of light.
---
photo
noun
pl.
-·tos
photograph
photo-
Origin of photo-

from Classical Greek ph?s (gen. ph?tos), a light: see phosphorus of or produced by light: photograph, photosynthesis

Origin of photo-

< photograph photograph, photography: photomicrograph
---
photo
Informal
noun
pl.
pho·tos
A photograph.
tr. & intr.v.
pho·toed, pho·to·ing, pho·tos
To photograph or take photographs.
photo-
or phot-
prefix
Light; radiant energy: photosynthesis.
Photographic: photomontage.
Photoelectric: photoemission.
Origin of photo-
Greek
phōto-
from
phōs
phōt-
; see
bhā-
1
in Indo-European roots.
---
photo

Verb
(third-person singular simple present photos, present participle photoing, simple past and past participle photoed)
To take a photograph.
---