pause

pause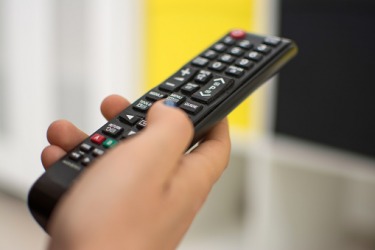 A person pressing the pause button on a remote control.
noun
The definition of a pause is a temporary stop or rest.

An example of a pause is a three-second break in between the lines of a speech.
verb
To pause is defined as to stop for a brief period of time.

An example of pause is to stop a movie for a couple of minutes.
---
pause
a short period of inaction; temporary stop, break, or rest, as in speaking or reading
hesitation; interruption; delay: pursuit without pause

a stop or break in speaking or reading, which clarifies meaning
any mark of punctuation indicating this

Music

the holding of a tone or rest beyond its written value, at the discretion of the performer
a sign ? indicating this, written above the note or rest

Prosody

a rhythm break or caesura
Origin of pause
Middle English
pawse
from Middle French
pause
from Classical Latin
pausa
from Classical Greek
pausis,
a stopping from
pauein,
to bring to an end from Indo-European base an unverified form
paus-,
to let go from source Old Prussian
pausto,
wild
intransitive verb
paused

,

paus′ing
to make a pause; be temporarily inactive; stop; hesitate
to dwell or linger: with on or upon
Origin of pause
Fr
pauser
< L
pausare,
to stop < the n.
to cause to be temporarily inactive; briefly stop the action of (an electronic device, audio or video stream, etc.)
give someone pause
to make someone hesitant or uncertain
---
pause
verb
paused, paus·ing, paus·es
verb
intransitive
To cease or suspend an action temporarily: She paused in her piano exercises to listen for the baby.
To hesitate: He paused before replying.
To linger; tarry: We paused for a while under the huge oak tree.
verb
transitive
To cease or suspend the action of temporarily; stop for an interim: paused the printer to add more paper; paused the DVD with the remote.
noun
a. A break, stop, or rest, often for a calculated purpose or effect: After a dramatic pause, the lawyer finished her summation.

b. A delay or suspended reaction, as from uncertainty; a hesitation: After a pause the audience broke into cheers.

c. Delay or hesitation: spoke without pause for an hour.

d. Reason for hesitation: The immensity of the task gives one pause.

a. Music A sign, such as a fermata, indicating that a note or rest is to be held.

b. A break or rest in a line of poetry; a caesura.

A control mechanism on an audio or video player that halts the playing of a recording and permits playing to be easily resumed from the same point.
Origin of pause
From
Middle English
pause
from
Old French
from
Latin
pausa
from
Greek
pausis
from
pauein
to stop
---
pause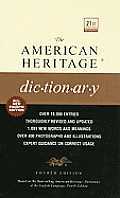 pause
intermission
recess
respite
suspension
These nouns denote a temporary stop, as in activity:
a short pause in the conversation; a concert with a 15-minute intermission; the legislature's summer recess; toiling without respite; a suspension of work.
---

Verb
(third-person singular simple present pauses, present participle pausing, simple past and past participle paused)
(intransitive) To interrupt an activity and wait.

When telling the scary story, he paused for effect.

(intransitive) To hesitate; to hold back; to delay.
Noun
(plural pauses)
A temporary stop or rest; an intermission of action; interruption; suspension; cessation.
A short time for relaxing and doing something else.
Hesitation; suspense; doubt.
In writing and printing, a mark indicating the place and nature of an arrest of voice in reading; a punctuation mark.

Teach the pupil to mind the pauses.

A break or paragraph in writing.
Alternative spelling of Pause ("a button that pauses or resumes something").
Noun
(plural Pauses)
A button whose functions are pausing and resuming something.

A button that, when pressed, causes electronic media (such as VHS or DVD) to be paused or resumed and still active (usually as a single frame without sound); compare with the Stop button, that usually pauses electronic media while also finishing the connection with them.
A button (of a joystick, joypad or similar input device of video games) that, when pressed, causes the current video game to be paused or resumed.
A key (of computer keyboards) that, when pressed during the execution of any of certain operating systems, halts or resumes the current flow of instructions.
---