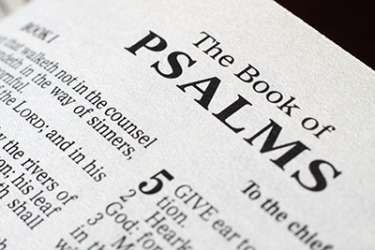 Psalm 68:19 Praise the Lord: praise God our savior! For each day he carries us in his arms. Selah
interjection
Selah is defined as a Hebrew word that has been found at the ending of verses in Psalms and has been interpreted as an instruction calling for a break in the singing of the Psalm or it may mean "forever."

An example of Selah is seeing the term used seventy-one times in the Psalms in the Hebrew Bible.
---
selah
a Hebrew word of unknown meaning at the end of verses in the Psalms: perhaps a musical direction, but traditionally interpreted as a blessing meaning "forever"
Origin of selah
Classical Hebrew (language)
sela
---
selah
interjection
Used to conclude a verse in the Psalms.
Origin of selah
Hebrew
selâ
---
selah

Interjection
An exclamation, precise meaning unknown, used to punctuate Psalm verses.
Proper noun
A female given name derived from the biblical interjection (possibly mistaken for a name) .
Origin
From Classical Hebrew סֶֽלָה (selāh)
---