verb
Marred is defined as sullied, spoiled, impaired or disfigured to make something imperfect.

A red wine stain spilled in the middle of the carpet is an example of something that marred the carpet.
YourDictionary definition and usage example. Copyright © 2013 by LoveToKnow Corp.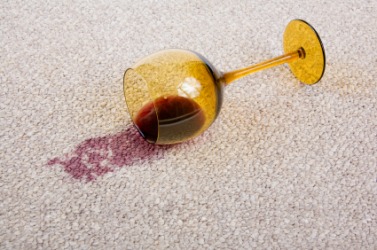 This spilled wine has marred the carpet.
Licensed from iStockPhoto
---
marred
Variant of mar
transitive verb
marred, marring
to injure or damage so as to make imperfect, less attractive, etc.; spoil; impair; disfigure
Origin: Middle English marren from Old English mierran, to hinder, spoil, akin to Gothic marzjan, to offend from Indo-European base an unverified form mer-, to disturb, anger from source Sanskrit mŕṣyate, (he) forgets, neglects
noun
Rare
something that mars; an injury or blemish