adjective
The definition of laurel is of the family lauraceaue of shrubs and trees.

An example of something laurel is the cinnamomum laurel tree which is the source for cinnamon bark.
noun
Laurel is defined as any tree in the genus of evergreen trees and shrubs called Laurus, the leaves of these trees or something that looks like these trees, or is defined as victory, fame and honor.

An example of a laurel is the Japanese Laurel.
An example of laurel is the honor of a soldier.
verb
Laurel means to crown with a wreath made of Laurel leaves, or to honor someone.

An example of laurel is to give a medal to a brave soldier.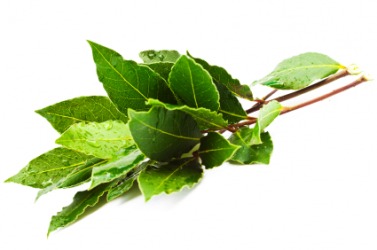 A sprig of laurel.
---
laurel definition by Webster's New World
noun
any of a genus (Laurus) of evergreen trees or shrubs of the laurel family, native to S Europe and widely cultivated in the U.S., with large, glossy, aromatic leaves, greenish-yellow flowers, and black berries; specif., the (L. nobilis)
the foliage of this tree, esp. as woven into wreaths such as those used by the ancient Greeks to crown the victors in various contests

fame; honor
victory

any of various trees and shrubs resembling the true laurel, as the mountain laurel, cherry laurel, or California laurel
Origin: Middle English laurer, lorel ; from Old French lorier ; from Classical Latin laurus
adjective
designating a family (Lauraceae, order Laurales) of dicotyledonous shrubs and trees, including the sassafras, cinnamon, and camphor
Laurel, Stan(ley) (born Arthur Stanley Jefferson) 1890-1965; U.S. film comedian, born in England
Webster's New World College Dictionary Copyright © 2010 by Wiley Publishing, Inc., Cleveland, Ohio. Used by arrangement with John Wiley & Sons, Inc.
---
laurel definition by American Heritage Dictionary
noun
A Mediterranean evergreen tree (Laurus nobilis) having aromatic, simple leaves and small blackish berries. Also called bay5, bay laurel, sweet bay.
A shrub or tree, such as the mountain laurel, having a similar aroma or leaf shape.

a. A wreath of laurel conferred as a mark of honor in ancient times upon poets, heroes, and victors in athletic contests. Often used in the plural.

b. Honor and glory won for great achievement. Often used in the plural.
transitive verb
lau·reled
also
lau·relled
,
lau·rel·ing
also
lau·rel·ling
,
lau·rels
also
lau·rels
To crown with laurel.
To honor, especially with an award or a prize.
Origin: Middle English, from Old French laureole, from Latin laureola, diminutive of laurea, laurel tree; see laureate.
, Arthur Stanley Jefferson Known as "Stan." 1890-1965.
British-born American comedian who with Oliver Hardy formed the first great comedy team of talking films. Their works include The Music Box (1932) and A Chump at Oxford (1940).
The American Heritage® Dictionary of the English Language, 4th edition Copyright © 2010 by Houghton Mifflin Harcourt Publishing Company. Published by Houghton Mifflin Harcourt Publishing Company. All rights reserved.
---
laurel - Phrases/Idioms
look to one's laurels
to beware of having one's achievements surpassed
rest on one's laurels
to be satisfied with what one has already achieved
rest on (one's) laurels
To rely on one's past achievements instead of working to maintain or advance one's status or reputation.