noun
The definition of a journalist is a person who writes or reports, such as for a newspaper or magazine.

A writer of columns for the New York Times is an example of a journalist.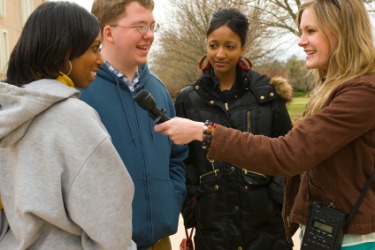 A journalist doing an interview.
---
journalist
noun
a person whose occupation is journalism; reporter, news editor, etc.
a person who keeps a journal or diary
---
journalist
---
journalist
Noun
(plural journalists)
(originally) The keeper of a personal journal, who writes in it regularly.
One whose occupation or is journalism, originally only writing in the printed press.
---