Infestation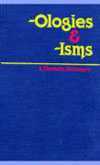 acariasis
the condition of being infested by acarids or mites.
acaricide
a substance or preparation for killing mites or ticks.
miticide
a substance for killing mites.
—miticidal
,
adj.
taeniacide, teniacide
an agent or preparation for killing tapeworms.
—taeniacidal, teniacidal
,
adj.
taeniasis, teniasis
infestation by tapeworms.
vermination
the state or process of being infested with worms or vermin.
---
infestation

Noun
(plural infestations)
The presence of a large number of pest organisms in an area or field, on the surface of a host or anything that might contact a host, or in the soil.
Origin
From Middle French infestation, from Late Latin infestatio
---