noun
The definition of an idiom is the language or expressions used by a specific group of people.

An example of idiom is the phrase "a dime a dozen."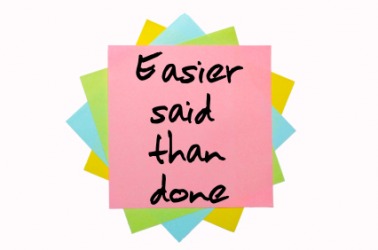 Another example of an idiom.
---
idiom definition by Webster's New World
noun
the language or dialect of a people, region, class, etc.
the usual way in which the words of a particular language are joined together to express thought
a phrase, construction, or expression that is recognized as a unit in the usage of a given language and either differs from the usual syntactic patterns or has a meaning that differs from the literal meaning of its parts taken together (Ex.: not a word did she say; she heard it straight from the horse's mouth)
the style of expression characteristic of an individual: the idiom of Hemingway
a characteristic style, as in art or music
Origin: ; from French and amp; LL: French idiome ; from Late Latin idioma ; from Classical Greek idiōma, peculiarity, idiom ; from idios: see idio-
Webster's New World College Dictionary Copyright © 2010 by Wiley Publishing, Inc., Cleveland, Ohio. Used by arrangement with John Wiley & Sons, Inc.
---
idiom definition by American Heritage Dictionary
noun
A speech form or an expression of a given language that is peculiar to itself grammatically or cannot be understood from the individual meanings of its elements, as in keep tabs on.
The specific grammatical, syntactic, and structural character of a given language.
Regional speech or dialect.

a. A specialized vocabulary used by a group of people; jargon: legal idiom.

b. A style or manner of expression peculiar to a given people: "Also important is the uneasiness I've always felt at cutting myself off from my idiom, the American habits of speech and jest and reaction, all of them entirely different from the local variety" (S.J. Perelman).

A style of artistic expression characteristic of a particular individual, school, period, or medium: the idiom of the French impressionists; the punk rock idiom.
Origin: Late Latin idiōma, idiōmat-, from Greek, from idiousthai, to make one's own, from idios, own, personal, private; see s(w)e- in Indo-European roots.
The American Heritage® Dictionary of the English Language, 4th edition Copyright © 2010 by Houghton Mifflin Harcourt Publishing Company. Published by Houghton Mifflin Harcourt Publishing Company. All rights reserved.
---
idiom - Cultural Definition
A traditional way of saying something. Often an idiom, such as "under the weather," does not seem to make sense if taken literally. Someone unfamiliar with English idioms would probably not understand that to be "under the weather" is to be sick. (See examples under "Idioms.")