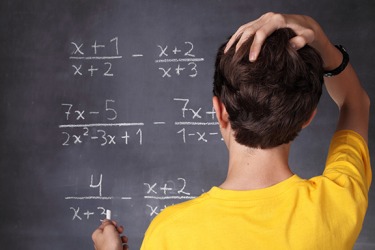 The math problem was challenging for him, but he was confident that he could solve it.
pronoun
Him is defined as he and is used with a verb.

An example of him used as a pronoun is in the sentence, "Jim loves chocolate ice cream; please give him some," which means "Please give Jim some chocolate ice cream."
---
him
objective form of he[help him; give him the book]
Origin of him
Old English
him
, dative of
he
, he, merged in sense with
hine
, accusative of
he
HIM
Her (or His) Imperial Majesty
---
him
pron.
The objective case of
he
1
Used as the direct object of a verb: They saw him at the meeting.
Used as the indirect object of a verb: They offered him a ride.
Used as the object of a preposition: This telephone call is for him.
Informal Used as a predicate nominative: It's him. See Usage Note at I1.
Nonstandard Used reflexively as the indirect object of a verb: He bought him some new clothes. me
noun
A male: The dog is a him.
Origin of him
Middle English
from
Old English
dative sing. of
hē
he
; see
ko-
in Indo-European roots.
HIM
abbreviation
Her (or His) Imperial Majesty
---
him

---