noun
Headquarters is defined as the main office or central of control.

An example of headquarters is the main office of Coca Cola in Atlanta where the executives and managers are located.
An example of headquarters is the area where the general and other commanders are located and give orders from during a war.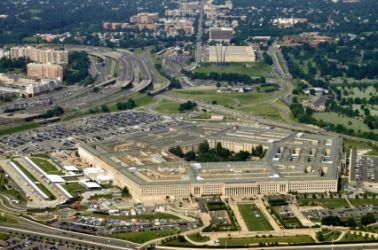 The headquarters for the Department of Defence is the Pentagon.
---
headquarters definition by Webster's New World
plural noun
the main office, or center of operations and control, of anyone in command, as in an army or police force
the main office or center of control in any organization
Webster's New World College Dictionary Copyright © 2010 by Wiley Publishing, Inc., Cleveland, Ohio. Used by arrangement with John Wiley & Sons, Inc.
---
headquarters definition by American Heritage Dictionary
plural noun
(used with a sing. or pl. verb)
The offices of a commander, as of a military unit, from which orders are issued.
A center of operations or administration: The company has its headquarters in the suburbs. See Synonyms at center.
Usage Note:
The noun
headquarters
is used with either a singular or a plural verb. The plural is more common:
The corporation's headquarters are in Boston.
But when reference is to authority rather than to physical location, many people prefer the singular:
Division headquarters has approved the new benefits package.