noun
The definition of a hangar is a large area where aircrafts are repaired or stored.

A big building where an airplane is stored is an example of a hangar.
YourDictionary definition and usage example. Copyright © 2013 by LoveToKnow Corp.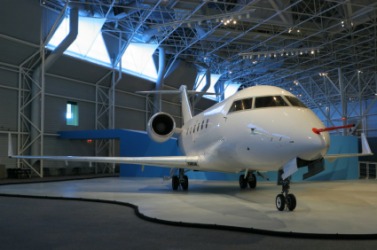 An airplane in a hangar.
Licensed from iStockPhoto
---
noun
any shelter used to house, repair, etc. an airplane
Origin: Fr, a shed, probably from Frankish an unverified form haimgard or Middle Dutch an unverified form hamgaerd, enclosed area: see home and amp; yard
transitive verb
to put or keep in a hangar
Webster's New World College Dictionary
Copyright © 2010 by Wiley Publishing, Inc., Cleveland, Ohio.
Used by arrangement with John Wiley & Sons, Inc.
---
noun
A shelter especially for housing or repairing aircraft.
Origin: French, from Old French hangard, of Germanic origin; see tkei- in Indo-European roots.
The American Heritage® Dictionary of the English Language
, 4th edition Copyright © 2010 by Houghton Mifflin Harcourt Publishing Company. Published by Houghton Mifflin Harcourt Publishing Company. All rights reserved.