hangar

han·gar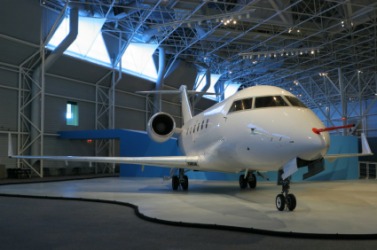 An airplane in a hangar.
noun
The definition of a hangar is a large area where aircrafts are repaired or stored.

A big building where an airplane is stored is an example of a hangar.
---
hangar
a shelter used to house or repair an airplane
Origin of hangar
Fr, a shed, probably from Frankish an unverified form
haimgard
or Middle Dutch an unverified form
hamgaerd
, enclosed area: see home and yard
to put or keep in a hangar
---
hangar
noun
A shelter especially for housing or repairing aircraft.
Origin of hangar
French
from
Old French
hangard
of Germanic origin
; see
tkei-
in Indo-European roots.
---
hangar

Usage notes
Not to be confused with "hanger" (a device for hanging).
---