garbage

gar·bage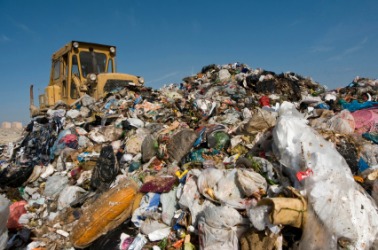 Piles of garbage.
noun
The definition of garbage is waste to be thrown out, or anything worthless or offensive.

An example of garbage is a plate of rotting food.
---
garbage
things or something thrown away, specif. spoiled or waste food
any worthless, unnecessary, or offensive matter: literary garbage
Origin of garbage
ME, entrails of fowls from uncertain or unknown; perhaps
---
garbage
noun
a. Food wastes, as from a kitchen.

b. Refuse; trash.

A place or receptacle where rubbish is discarded: tossed the apple core into the garbage.

a. Worthless or nonsensical matter; rubbish: Their advice turned out to be nothing but garbage.

b. Inferior or offensive literary or artistic material.
Origin of garbage
Middle English
offal from fowls
---
garbage

Verb
(third-person singular simple present garbages, present participle garbaging, simple past and past participle garbaged)
(obsolete) To eviscerate.
Usage notes
This word is chiefly US.
Origin
Middle English "the offal of a fowl, giblets, kitchen waste", originally "refuse, what is purged away" from Old French garber "to refine, make neat or clean", of Germanic origin, akin to Old High German garawan "to prepare, make ready", Old English ġearwian ("to make ready, adorn"). More at garb, yare, gear
---