noun
The definition of garbage is waste to be thrown out, or anything worthless or offensive.

An example of garbage is a plate of rotting food.
YourDictionary definition and usage example. Copyright © 2013 by LoveToKnow Corp.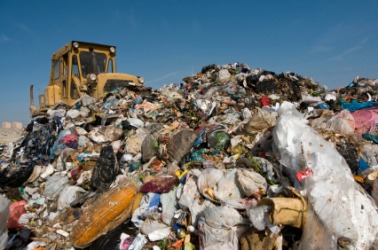 Piles of garbage.
Licensed from iStockPhoto
---
noun
spoiled or waste food that is thrown away
any worthless, unnecessary, or offensive matter: literary garbage
Origin: ME, entrails of fowls from uncertain or unknown; perhaps
Webster's New World College Dictionary
Copyright © 2010 by Wiley Publishing, Inc., Cleveland, Ohio.
Used by arrangement with John Wiley & Sons, Inc.
---
noun
a. Food wastes, as from a kitchen.

b. Refuse; trash.

A place or receptacle where rubbish is discarded: tossed the apple core into the garbage.

a. Worthless or nonsensical matter; rubbish: Their advice turned out to be nothing but garbage.

b. Inferior or offensive literary or artistic material.

Computer Science Incorrect, meaningless, or unwanted data.
Origin: Middle English, offal from fowls.
The American Heritage® Dictionary of the English Language
, 4th edition Copyright © 2010 by Houghton Mifflin Harcourt Publishing Company. Published by Houghton Mifflin Harcourt Publishing Company. All rights reserved.