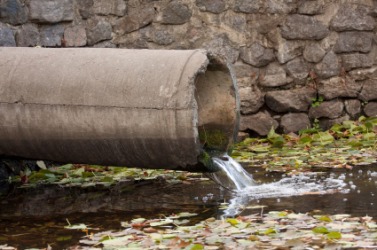 Raw sewage flows from a pipe polluting a river.
noun
Sewage is defined as waste matter and excrement carried away in drains.

Waste matter that you flush down your toilet that gets carried away in the sewer is an example of sewage.
---
sewage
the waste matter carried off by sewers or drains
Origin of sewage
sew(er) + -age
---
sewage
noun
Liquid and solid waste carried off in sewers or drains.
Origin of sewage
Perhaps
sew
sewer
(
from
Middle English) (
short for
Anglo-Norman
sewere
; see
sewer
1
. )
-age
---
sewage

---