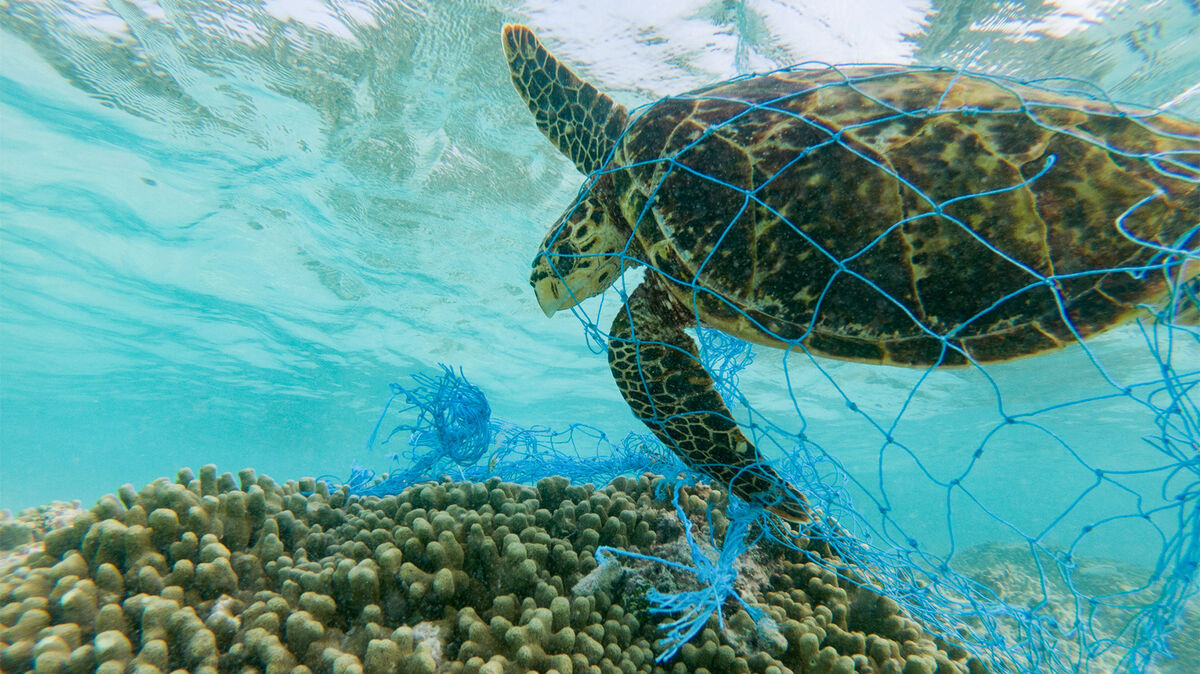 Water pollution is a serious environmental issue. The presence of pollutants in bodies of water leads to many negative impacts, such as the proliferation of disease, contamination of drinking water and the food chain, and destruction of biodiversity. Learn more about what is water pollution and how it is caused.
Water pollution occurs when a body of water is contaminated by harmful substances. Contamination can result from chemicals, microorganisms or other toxic substances being introduced into a body of water. Water pollution can occur in all types of bodies of water, including seas, oceans, rivers, lakes, creeks, and ponds. Water pollution can also occur in the form of groundwater contamination.
Major Causes of Water Pollution
There are many causes of water pollution. Discover several common sources of water pollution.
Industrial agricultural operations are a significant source of water pollution. Waste produced on agricultural sites washes into the groundwater when it rains. When located near the water, this waste can get directly into the drinking water supply. This waste can include nitrates from fertilizer, animal waste that may carry cholera, dysentery and typhoid, or the antibiotics or hormones often used to treat livestock.
The waste produced at industrial sites, such as manufacturing or power generation plants, can cause water pollution. Such locations often produce toxic chemicals or other pollutants as a by-product of their operations. While these organizations are heavily regulated, there have been cases where improperly treated industrial waste is dumped into the freshwater supply. Such waste also sometimes gets into the water supply via leakage or spilling, due to compromised containment systems.
Marine dumping is deliberately dumping garbage or waste into the oceans, seas or other bodies of water. It involves all kinds of dumping, from recreational boaters who throw trash overboard to the dumping of large quantities of garbage, industrial waste or other substances into the water. A good bit of marine dumping occurs as a result of dredging, which is the procedure to maintain the depth of rivers, canals and harbors.
All "used" water is considered wastewater, such as the water from your sink, shower, dishwasher, or washing machine. Water that contains urine or feces is sewage. Both types of water pass from homes and businesses to sewage and wastewater treatment plants, where pollutants are reduced. However, even after being treated, sewage and wastewater still contain dangerous substances like nitrogen, phosphorus, heavy metals, and various pathogens. According to the United Nations, more than 80% of sewage and wastewater is released back into the environment.
Oil accounts for a lot of the pollution in the oceans, seas and other bodies of water. Some is the result of catastrophic oil spills that occur, but it's not only events like this that lead to this type of water pollution. Boats and ships often drip oil as they go about their daily outings. When cars, trucks and motorcycles leak gasoline onto roads, it washes into nearby water supplies via stormwater runoff. No matter how oil gets into the water, it is harmful to marine life and the environment and can also impact people.
Water Pollution: Real-World Examples and Impact
There are far too many real-world examples of water pollution, each leading to devastating effects on people, wildlife and the environment.
Environmental Protection Matters
Water pollution is very harmful. Even though many regulations have been put in place over the years to reduce its occurrence, it is still a serious problem. Now that you are more aware of the causes and effects of water pollution, take the time to educate yourself on other important environmental issues. Start by exploring what land pollution is. Then, explore air pollution.