noun
Furniture is defined as moveable things like tables, chairs and sofas that are used to make a house or building a comfortable place to live.

An example of furniture is a couch or a chair or a table.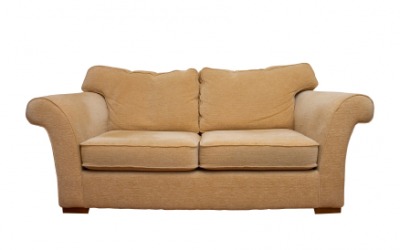 This sofa is a piece of furniture.
---
furniture definition by Webster's New World
noun
Obsolete

the act of furnishing
the things, usually movable, in a room, apartment, etc. which equip it for living, as chairs, sofas, tables, beds, etc.
the necessary equipment of a machine, ship, trade, etc.

Archaic

full equipment for a man and horse, as armor, harness, etc.

Printing

pieces of wood, metal, or plastic used to fill in blank areas in type forms
Origin: French fourniture ; from fournir, furnish
Webster's New World College Dictionary Copyright © 2010 by Wiley Publishing, Inc., Cleveland, Ohio. Used by arrangement with John Wiley & Sons, Inc.
---
furniture definition by American Heritage Dictionary
noun
The movable articles in a room or an establishment that make it fit for living or working.
Archaic The necessary equipment for a saddle horse.
Origin: Old French fourniture, from fournir, to furnish; see furnish.