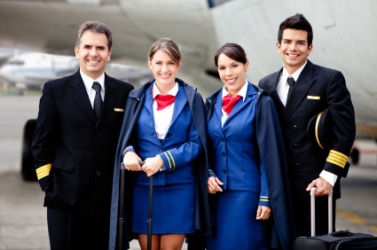 A group of fliers.
noun
The definition of a flier is someone or something who flies.

An example of a flier is an aviator.

A flier is defined as a handout with information.

An example of a flier is a poster for a concert.
---
flier
alt. sp. of flyer (senses )

Origin of flier

from archaic flyer, flier, a flying leap

Informal

a risky, sometimes reckless, gamble or speculation: often in the phrase

take a flier
---
flier
also fly·er
noun
One, such as an insect or bird, that flies with wings.
The pilot of an aircraft.
A passenger in an aircraft: special fares for business fliers.
A pamphlet or circular for mass distribution.
A step in a straight stairway.
Informal A daring venture.
often flyer

a. Australian A female kangaroo.

b. Australian An exceptionally swift kangaroo.
---
flier

Noun
(plural fliers)
Alternative form of flyer.
---