fascism

fas·cism
noun
Fascism is defined as a system of government where a dictator has complete control.

An example of fascism is the government led by Benito Mussolini in Italy.
---
fascism
[F-] the doctrines, methods, or movement of the Fascisti
[sometimesF-] a system of government characterized by rigid one-party dictatorship, forcible suppression of opposition, private economic enterprise under centralized governmental control, belligerent nationalism, racism, and militarism, etc.

a political movement based on such policies
fascist behavior
Origin of fascism
Italian
fascismo
from
fascio
, political group from Classical Latin
fascis
: see fasces
---
fascism
noun
often Fascism

a. A system of government marked by centralization of authority under a dictator, a capitalist economy subject to stringent governmental controls, violent suppression of the opposition, and typically a policy of belligerent nationalism and racism.

b. A political philosophy or movement based on or advocating such a system of government.

Oppressive, dictatorial control.
Origin of fascism
Italian
fascismo
from
fascio
group
from
Late Latin
fascium
from
Latin
fascis
bundle
Word History:
It is fitting that the name of an authoritarian political movement like Fascism, founded in 1919 by Benito Mussolini, should come from the name of a symbol of authority. The Italian name of the movement,
fascismo,
is derived from
fascio,
"bundle, (political) group," but also refers to the movement's emblem, the fasces, a bundle of rods bound around a projecting axe-head that was carried before an ancient Roman magistrate by an attendant as a symbol of authority and power. The name of Mussolini's group of revolutionaries was soon used for similar nationalistic movements in other countries that sought to gain power through violence and ruthlessness, such as National Socialism.
---
fascism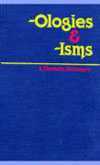 See also communism; government; nationalism; politics.
anti-Hitlerism
the principles and practices of people who worked to dissolve Hitler's dictatorship and fascism.
Bundist
a member of the German-American Volksbund, a U.S. pro-Nazi organization of the 1930s and 1940s. —
Bund
,
n
.
Falangism
the doctrines of the Falange, the fascist party of Spain. —
Falangist
,
n
.
fascism
1
. the tenets of a centralized totalitarian and nationalistic government that strictly controls finance, industry, and commerce, practices rigid censorship and racism, and eliminates opposition through secret police.
2
. such a form of government, as that of Italy under Mussolini. —
fascist
,
n
. —
fascistic
,
adj
.
Hitlerism
the tenets of German fascism as developed by Adolf Hitler; Nazism. —
Hitlerite
,
n., adj
.
Nazism
the German form of fascism, especially that of the National Socialist (German:
Nazionalsozialist)
Workers' party under Adolf Hitler. —
Nazi
, n.,
adj
.
Neo-Fascism
the post-World War II rise of a movement whose principal aim is to incorporate the doctrines of fascism into existing political systems. —
Neo-Facist
,
n
.
putschism
a method of revolution or overthrow involving secret planning, suddenness, and speed, as Hitler's 1938 invasion of Austria. —
putschist
,
n
.
Rexist
a member of the Belgian pro-fascist party of the 1930s.
---
fascism

Noun
(usually uncountable, plural fascisms)
(historical) A political regime, having totalitarian aspirations, ideologically based on a relationship between business and the centralized government, business-and-government control of the market place, repression of criticism or opposition, a leader cult and exalting the state and/or religion above individual rights. Originally only applied (usually capitalized) to Benito Mussolini's Italy.
By vague analogy, any system of strong autocracy or oligarchy usually to the extent of bending and breaking the law, race-baiting and violence against largely unarmed populations.
---