eject

e·ject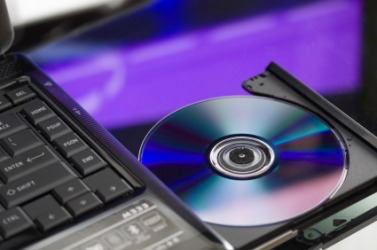 A CD being ejected from a computers CD drive.
verb
Eject is defined as to release or give off.

An example of eject is a dvd player releasing a disc; the player ejects the disc.
An example of eject is a wild fire giving off smoke; the fire ejects smoke.
---
eject
to throw out; cast out; expel; emit; discharge: the chimney ejects smoke
to drive out; evict: to eject a heckler
Origin of eject
from Classical Latin
ejectus
, past participle of
ejicere
, to throw out from
e-
, out (see ex-) +
jacere
, to throw (see jet)
to be ejected from an aircraft as by means of an ejection seat
---
eject
verb
e·ject·ed, e·ject·ing, e·jects
verb
transitive
To throw out forcefully; expel: The burning house ejected yellow flames into the night sky.

a. To compel to leave: ejected the bar patron who started a fight.

b. To evict: ejected tenants for lease violations.

Sports To disqualify or force (a player or coach) to leave the playing area for the remainder of a game.

a. To cause a device to push (something) out: I ejected the DVD from the player using the remote control.

b. To push (something) out: The console ejected the video game.
verb
intransitive
To make an emergency exit from an aircraft by deployment of an ejection seat or capsule.
Origin of eject
Middle English
ejecten
from
Latin
ēicere
ēiect-
ē-, ex-
ex-
iacere
to throw
; see
yē-
in Indo-European roots.
Related Forms:
---
eject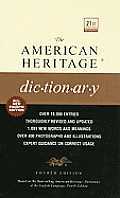 eject
expel
evict
dismiss
oust
These verbs mean to put out by force. To
eject
is to throw or cast out from within:
The fire ejected yellow flames into the night sky.
Expel
means to drive out or away, and it implies permanent removal:
The dean expelled the student for having cheated.
Evict
most commonly refers to the expulsion of persons from property by legal process:
The apartment manager evicted the noisy tenants.
Dismiss
refers to putting someone or something out of one's mind (
trying to dismiss his fears
) or, in law, to refusing to give an appeal or a complaint further consideration (
dismissed the case for lack of evidence
).
Oust
is applied chiefly to the removal of a person from a position lawfully or otherwise:
There were no grounds for ousting the prime minister.
---

Usage notes
The physiological sense always uses pronunciation stressed on the first syllable (IPA: /iː.dʒɛkt/), either pronunciation is used for the other senses.
Verb
(third-person singular simple present ejects, present participle ejecting, simple past and past participle ejected)
To compel (a person or persons) to leave.

The man started a fight and was ejected from the bar.
Andrew was ejected from his apartment for not paying the rent.

To throw out or remove forcefully.

In other news, a Montreal man was ejected from his car when he was involved in an accident.

(US) To compel (a sports player) to leave the field because of inappropriate behaviour.
(intransitive) To project oneself from an aircraft.

The pilot lost control of the plane and had to eject.

To cause (something) to come out of a machine.

Press that button to eject the video tape.

(intransitive) To come out of a machine.

I can't get this cassette to eject.
Noun
eject (not used in the plural)
A button on a machine that causes something to be ejected from the machine.

When the tape stops, press eject.
Usage notes
Eject in this sense is used without an article, and is often capitalised ("press EJECT") as it is marked on many such buttons, or enclosed in quotation marks ("press 'eject' ").
Noun
(plural ejects)
(psychology) (by analogy with subject and object) an inferred object of someone else's consciousness
Origin
From Latin ēiectus, from e-, combining form of ex- ("out") + iectus, variant form of iactus, perfect passive participle of iacere ("to throw").
---
eject - Legal Definition
v
To remove from premises; to push out or cast off.
---