dense

dense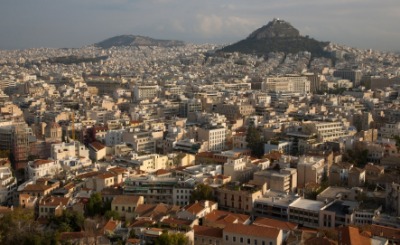 This city is an example of dense population.
adjective
The definition of dense is people or things which are crowded together, something that is difficult to get through or someone who is slow to understand.

An example of dense is a city where a lot of people live in a very small area.
An example of dense is a thick jungle.
An example of dense is someone who doesn't understand what "turn left" means.
---
dense
adjective
dens′er

,

dens′est
having the parts crowded together; packed tightly together; compact
difficult to get through, penetrate, etc.: a dense fog, dense ignorance
slow to understand; stupid

Photog.

opaque due to a heavy concentration of metallic silver: said of an overexposed or overdeveloped negative
Origin of dense
Middle English from Classical Latin
densus
, compact from Indo-European base an unverified form
dens-
, thick from source Classical Greek
dasys
, thick (used of hair), Hittite
dassuš
, strong
---
dense
adjective
dens·er, dens·est
a. Having relatively high density.

b. Crowded closely together; compact: a dense population.

Hard to penetrate; thick: a dense jungle.

a. Permitting little light to pass through, because of compactness of matter: dense glass; a dense fog.

b. Opaque, with good contrast between light and dark areas. Used of a photographic negative.

Difficult to understand because of complexity or obscurity: a dense novel.
Slow to apprehend; thickheaded.
Origin of dense
Middle English
from
Latin
dēnsus
Related Forms:
---
dense

Adjective
(comparative denser, superlative densest)
Origin
From Middle French dense, from Latin densus.
---