conscience

con·science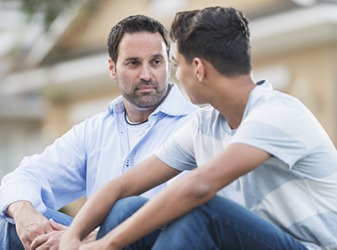 Brad wanted to clear his conscience so he decided to be honest with his dad.
noun
The definition of conscience is a personal awareness of right and wrong that you use to guide your actions to do right.

An example of conscience is the personal ethics that keep you from cheating on an exam.
---
conscience
a knowledge or sense of right and wrong, with an urge to do right; moral judgment that opposes the violation of a previously recognized ethical principle and that leads to feelings of guilt if one violates such a principle

Obs.

consciousness
inner thoughts or feelings
Origin of conscience
Old French from Classical Latin
conscientia,
consciousness, moral sense from present participle of
conscire
from
com-,
with +
scire,
to know (see science): replacing Middle English
inwit,
knowledge within
in (all) conscience
in fairness; on any reasonable ground
on one's conscience
causing one to feel guilty
---
conscience
noun
a. An awareness of morality in regard to one's behavior; a sense of right and wrong that urges one to act morally: Let your conscience be your guide.

b. A source of moral or ethical judgment or pronouncement: a document that serves as the nation's conscience.

c. Conformity to one's own sense of right conduct: a person of unflagging conscience.

The part of the superego in psychoanalysis that judges the ethical nature of one's actions and thoughts and then transmits such determinations to the ego for consideration.
Obsolete Consciousness or awareness of something.
Origin of conscience
Middle English
from
Old French
from
Latin
cōnscientia
from
cōnsciēns
cōnscient-
present participle of
cōnscīre
to be conscious of
com-
intensive pref.
; see
com-
.
scīre
to know
; see
skei-
in Indo-European roots.
Related Forms:
con′science·less

adjective
---
conscience

Noun
(plural consciences)
(chiefly fiction) A personification of the moral sense of right and wrong, usually in the form of a person, a being or merely a voice that gives moral lessons and advices.
Usage notes
Adjectives often used with "conscience": good, bad, guilty.
Phrases: To make conscience of, To make a matter of conscience, to act according to the dictates of conscience concerning (any matter), or to scruple to act contrary to its dictates.
conscience
    Terms etymologically related to
Origin
From Old French conscience, from Latin conscientia ("knowledge within oneself"), from consciens, present participle of conscire ("to know, to be conscious (of wrong)"), from com- ("together") + scire ("to know").
---