condolence

con·do·lence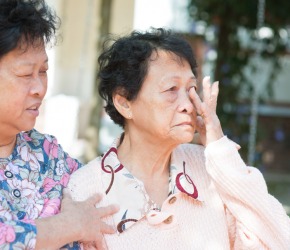 A woman offering her condolences.
noun
The definition of condolence is sympathy for someone who is grieving.

An example of a condolence is a card you send when a friend's mother dies.
---
condolence
[
often pl.
] expression of sympathy with another in grief
Origin of condolence
from Ecclesiastical Late Latin
condolens:
see condole
---
condolence
noun
Sympathy with a person who has experienced pain, grief, or misfortune: paid a visit of condolence to the grieving family. See Synonyms at pity.
often condolences An expression or declaration of such sympathy.
Related Forms:
---
condolence

Noun
(countable and uncountable, plural condolences)
(uncountable) comfort, support or sympathy

There was not much to do after the accident but offer what condolence I could.

(countable, usually plural) An expression of comfort, support, or sympathy offered to the family and friends of somebody who has died

I sent her a card expressing my condolences after her mother passed away.
---