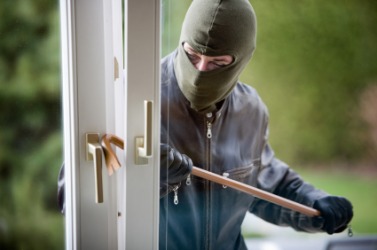 This forcible entry to this house is a break-in.
noun
The definition of a break in is an illegal entry into a house, building or vehicle.

An example of a break in is a robbery of a store.

A break in is defined as the first usage or experience with something.

An example of break in is the first month of driving a new car.
---
break-in
the act of forcibly entering a building, apartment, etc., esp. in order to rob
designating or of the period of first use, intended to prepare something or train someone new
---
break-in
noun
A forcible entry, as into a building or room, for an illegal purpose, especially theft.
An initial period of employment or operation during which the performance of a person or thing may be evaluated and adjusted.
---
break-in

---