burglary
bur·gla·ry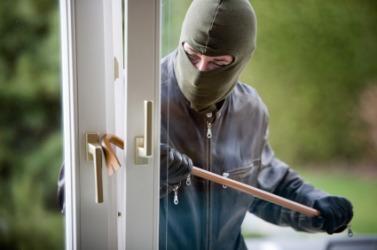 A man commiting a burglary.
noun
The definition of a burglary is breaking into a house or other building to commit theft or another crime.

An example of burglary is someone breaking the lock on the back door of your house and stealing your television.
---
burglary
pl.
-·ries
the act of breaking into a building to commit theft or some other crime
Origin of burglary
burglar + -y
---
burglary
noun
pl.
bur·gla·ries
The act of entering another's premises without authorization in order to commit a crime, such as theft.
An instance of this: There were 10 burglaries in the area last month.
---
burglary
---
burglary - Legal Definition
n
The common-law offense of forcibly entering a dwelling at night to commit a felony therein.
v
---