aperture

ap·er·ture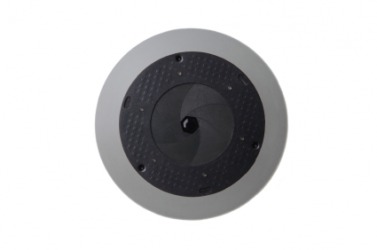 The aperture of a lens.
noun
The definition of an aperture is a crevice, hole, or separation.

An example of an aperture is the opening in a camera lense.
---
aperture
an opening; hole; gap
the opening, or the diameter of the opening, in a camera, telescope, etc. through which light passes into the lens
Origin of aperture
Classical Latin
apertura
from
apertus
, past participle of
aperire
, to open from Indo-European an unverified form
ap-wer-
, to uncover from base an unverified form
ap(o)-
, away + an unverified form
wer-
, to close, cover from source warn
---
aperture
noun
An opening, such as a hole, gap, or slit.

a. A usually adjustable opening in an optical instrument, such as a camera or telescope, that limits the amount of light passing through a lens or onto a mirror.

b. The diameter of such an opening, often expressed as an f-number.

c. The diameter of the objective of a telescope.
Origin of aperture
Middle English
from
Latin
apertūra
from
apertus
past participle of
aperīre
to open
; see
wer-
4
in Indo-European roots.
Related Forms:
---
aperture

Noun
(plural apertures)
An opening; an open space; a gap, cleft, or chasm; a passage perforated; a hole; as, an aperture in a wall.

An aperture between the mountains. --Gilpin.
The back aperture of the nostrils. --Owen.

(optics) Something which restricts the diameter of the light path through one plane in an optical system.
(astronomy, photography) The diameter of the aperture (in the sense above) which restricts the width of the light path through the whole system. For a telescope, this is the diameter of the objective lens. e.g. a telescope may have a 100 cm aperture.
(spaceflight, communication) The (typically) large-diameter antenna used for receiving and transmitting radio frequency energy containing the data used in communication satellites, especially in the geostationary belt. For a comsat, this is typically a large reflective dish antenna; sometimes called an array.
(mathematics, rare, of a right circular cone) The maximum angle between the two generatrices.

If the generatrix makes an angle θ to the axis, then the aperture is 2θ.
Usage notes
The aperture of microscopes is often expressed in degrees, called also the angular aperture, which signifies the angular breadth of the pencil of light which the instrument transmits from the object or point viewed; as, a microscope of 100° aperture.
---
aperture - Computer Definition
(1) An orifice. It often refers to an opening in which light is allowed to pass in optical systems such as cameras and lasers. See f-stop and numerical aperture.
(2) (Aperture) A photo editing and management application for the Mac from Apple. Introduced in 2005 and used by professional photographers, Aperture provides sophisticated touch-up tools and works with the iPhoto library. See iLife.
---