unctuous

unc·tu·ous
adjective
The definition of unctuous is oily, greasy or slippery in feel or character, or soft and rich garden soil.

An example of unctuous is how a slug feels.
An example of unctuous is a self-absorbed politician.
An example of unctuous is good garden dirt.
---
unctuous
of, like, or characteristic of an ointment or unguent; oily or greasy
made up of or containing fat or oil

like oil, soap, or grease to the touch: said of certain minerals
soft and rich: said of soil
plastic; moldable
characterized by a false show of deep or sincere feeling, as in trying to persuade; too smooth or overly polite in speech, manners, etc.
Origin of unctuous
Middle English from Medieval Latin
unctuosus,
greasy from Classical Latin
unctum,
ointment from
ung
(
u
)
ere
, to anoint: see unguent
---
unctuous
adjective
Excessively ingratiating or insincerely earnest: was annoyed by the unctuous waiter.

a. Containing or composed of oil or fat.

b. Having the quality or characteristics of oil or ointment; slippery.

Abundant in organic materials; soft and rich: unctuous soil.
Origin of unctuous
Middle English
from
Old French
unctueus
from
Medieval Latin
ūnctuōsus
from
Latin
ūnctum
ointment
from neuter past participle of
unguere
to anoint
Related Forms:
unc′tu·ous·ness unc′tu·os′i·ty

noun
---
unctuous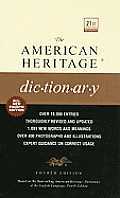 unctuous
fulsome
oily
oleaginous
smarmy
These adjectives mean insincerely, self-servingly, or smugly agreeable or earnest:
an unctuous toady; gave the dictator a fulsome introduction; oily praise; oleaginous hypocrisy; smarmy self-importance.
---

Origin
From Medieval Latin unctuōsus ("oily"), from Latin unguere, ungere ("to anoint").
---