noun
The definition of a telephone is a system used to send speech or data over distances using a device called a telephone that functions as the transmitter and receiver.

An example of a telephone is a network or system that transmits electrical signals so you can call someone in Japan from your home in New york.
An example of a telephone is what you use to take advantage of a system of lines through which electrical signals are transferred.
verb
Telephone means to call someone or make a phone call.

An example of telephone is when you use a cell phone to call your friend and say hi.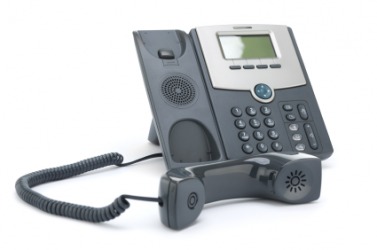 An example of a telephone.
---
telephone definition by Webster's New World
noun
☆ a system for transmitting speech or computerized information over distances, usually by converting sounds into electric impulses that are sent through a network of wires and cables: some systems transmit by means of radio waves
any device having a transmitter, receiver, and dialing mechanism, used in a telephone system
Origin: tele- plush -phone: term adopted by Alexander Graham Bell (1876) after use for other sound instruments
intransitive verb
telephoned, telephoning
to talk over a telephone; convey a message by telephone
to try to make a connection by dialing a telephone number
transitive verb
to convey (a message) by telephone
to speak to or reach (a person) by telephone; call
Webster's New World College Dictionary Copyright © 2010 by Wiley Publishing, Inc., Cleveland, Ohio. Used by arrangement with John Wiley & Sons, Inc.
---
telephone definition by American Heritage Dictionary
noun
An instrument that converts voice and other sound signals into a form that can be transmitted to remote locations and that receives and reconverts waves into sound signals.
verb
tel·e·phoned
,
tel·e·phon·ing
,
tel·e·phones
verb
, transitive
To speak with (a person) by telephone.
To initiate or make a telephone connection with; place a call to.
To transmit (a message, for example) by telephone.
verb
, intransitive
To engage in communication by telephone.
Related Forms:
Word History:
The everyday word
telephone
illustrates some important linguistic and etymological processes. First, the noun
telephone
is one of a class of technological and scientific words made up of combining forms derived from classical languages, in this case
tele-
and
-phone. Tele-
is from the Greek combining form
tēle-
or
tēl-,
a form of
tēle,
meaning "afar, far off," while
-phone
is from Greek
phōnē,
"sound, voice." Such words derived from classical languages can be put together in French or German, for example, as well as in English. Which language actually gave birth to them cannot always be determined. In this case French
téléphone
(about 1830) seems to have priority. The word was used for an acoustic apparatus, as it originally was in English (1844). Alexander Graham Bell appropriated the word for his invention in 1876, and in 1877 we have the first instance of the verb
telephone
meaning "to speak to by telephone." The verb is an example of a linguistic process called functional shift. This occurs when a word develops a new part of speech: a noun is used as a verb (
to date
), a verb as a noun (
a break
), an adjective as a noun (
the rich
), a noun as an adjective (
a stone wall
), or even an adjective as a verb (
to round
). When we
telephone
a friend, we are changing the syntactic function of
telephone
, making it a verb rather than a noun.
The American Heritage® Dictionary of the English Language, 4th edition Copyright © 2010 by Houghton Mifflin Harcourt Publishing Company. Published by Houghton Mifflin Harcourt Publishing Company. All rights reserved.
---
telephone - Computer Definition
From the Greek tele, meaning far off, and phone, meaning a sound, and translating literally as asound far off. See also Hellenologophobia. 1. A device comprising a transmitter, receiver, and dialing mechanism (dial or keypad), and used for transmitting speech over distances by converting acoustical signals into electrical signals. A typical telephone can be analog or digital in nature, and be equipped with a dial or keypad. See also acoustics, electricity, receiver, signal, speech, and transmitter. 2. An invention of the devil which abrogates some of the advantages of making a disagreeable person keep his distance, at least according to Ambrose Bierce (1842
Meaning "distance" and "sound," a telephone is the end user terminal in a telephone or voice over IP (VoIP) network. Telephone typically refers to a desktop or wall-mounted unit, whereas portable phones are called just plain "phones" or "cordless phones," "cellphones" and "smartphones," the latter two also known as "mobile phones." In 1876, Alexander Graham Bell's words, "Mr. Watson. Come here! I want you!" ushered in the age of telephony. See telephony, POTS, PSTN, DECT, cellphone and smartphone.