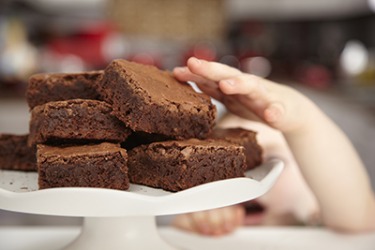 The little boy snuck a brownie hoping that nobody would notice one missing.
verb
Snuck is defined as having moved around or done something in a secret or dishonest way.

An example of snuck is a teenage girl who's climbed out of her bedroom window after her parents have gone to bed.
---
snuck
---
snuck
verb
A past tense and a past participle of
sneak
See Usage Note at
sneak
.
---
snuck

Verb
(chiefly North America) Simple past tense and past participle of sneak.

I snuck into the theater because the movie had already started.
Usage notes
See sneak for notes on sneaked vs snuck.
Origin
The irregular form snuck originated by analogy of struck for the past of strike. Snuck was originally limited to a few dialects, but is now very widespread (especially in American English) and is recognized by most dictionaries. The word is now one of the best examples of irregularization of a regular verb, along with dove.
---