smirk

smirk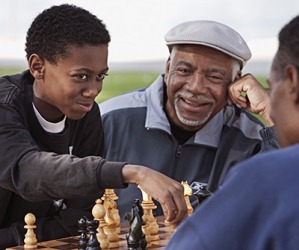 Devon smirked when he made the final move to checkmate his father in the chess game.
noun
The definition of a smirk is a conceited or arrogant smile or facial expression.

An example of a smirk is the conceited smile you might get after you have just defeated an opponent.
verb
To smirk is to make a conceited and arrogant facial expression or to smile in an arrogant way.

When you give an arrogant smile after defeating your opponent, this is an example of a smirk.
---
smirk
to smile in a conceited, knowing, or annoyingly complacent way
Origin of smirk
Middle English
smirken
from Old English
smearcian
, to smile
---
smirk
intransitive verb
smirked, smirk·ing, smirks
To smile in an annoying self-satisfied manner.
noun
An annoying self-satisfied smile.
Origin of smirk
Middle English
smirken
from
Old English
smercian
to smile
; see
smei-
in Indo-European roots.
Related Forms:
smirk′ing·ly smirk′i·ly

adverb
---
smirk

Noun
(plural smirks)
A forced or affected smile; a simper.
Verb
(third-person singular simple present smirks, present participle smirking, simple past and past participle smirked)
To smile in a way that is affected, smug, insolent or contemptuous.
Adjective
(comparative more smirk, superlative most smirk)
Origin
Cf. Middle High German smielen/smieren ("to smile") (> obsolete, rare German schmieren).
---