sleep

sleep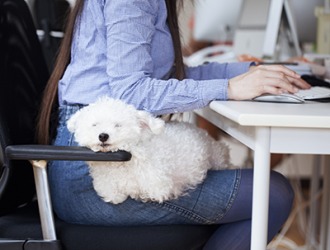 Sheri's dog Snowball likes to sleep on her lap while she works.
noun
Sleep is the act of slumbering, during which time your body systems refresh themselves.

An example of sleep is laying in bed at night with your eyes closed and having no conscious thought for a period of seven or eight hours.
verb
Sleep is defined as to slumber, rest or be in a state of inactivity like sleep.

An example of sleep is what you do when you go to bed at midnight, close your eyes and rest through the night.
---
sleep
a natural, regularly recurring condition of rest for the body and mind, during which the eyes are usually closed and there is little or no conscious thought or voluntary movement, but there is intermittent dreaming
a spell of sleeping

any state of inactivity thought of as like sleep, as death, unconsciousness, hibernation, etc.
the gritty or gummy residue in or around the eyes after a period of sleep: usually in the phrase

rub the sleep from one's eyes

Bot.

nyctitropism
Origin of sleep
Middle English
slep
from Old English
slæp
, akin to German
schlaf
, sleep,
schlaff
, loose, lax from Indo-European an unverified form
slab
from base an unverified form
(s)leb-
, an unverified form
(s)lab-
, loose, slack from source lip, limp, Classical Latin
labor
, to slip, sink
intransitive verb
slept

,

sleep′ing
to be in the state of sleep; slumber
to be in a state of inactivity like sleep, as that of death, quiescence, hibernation, inattention, etc.
to have sexual intercourse (with, together, etc.): a euphemism

Bot.

to assume a nyctitropic position at night, as petals or leaves
to slumber in (a specified kind of sleep): to sleep the sleep of the just
to provide sleeping accommodations for: a boat that sleeps four
put to sleep
to make (someone) weary and bored to, or as if to, the point of inducing sleep
to put (a pet) to death in a humane manner
sleep around
Informal
to have promiscuous sexual relations
sleep away
to spend in sleeping; sleep during
to get rid of by sleeping
sleep in
to sleep at the place where one is employed as a household servant
to sleep much later into the morning than one usually does
sleep it off
to rid oneself of the effects of some excess, overindulgence, etc., specif. of the aftereffects of drinking much alcoholic liquor, by sleeping
sleep like a log
to sleep undisturbed and very deeply
sleep on it
Informal
to postpone making a decision until the next day
sleep over
Informal
to spend the night at another's home
---
sleep
noun
a. A natural periodic state of rest for the mind and body, in which the eyes usually close and consciousness is completely or partially lost, so that there is a decrease in bodily movement and responsiveness to external stimuli. During sleep the brain in humans and other mammals undergoes a characteristic cycle of brain-wave activity that includes intervals of dreaming.

b. A period of this form of rest.

c. A state of inactivity resembling or suggesting sleep; unconsciousness, dormancy, hibernation, or death.

d. A state in which a computer shuts off or reduces power to its peripherals (such as the display or memory) in order to save energy during periods of inactivity.

Botany The folding together of leaflets or petals at night or in the absence of light.
A crust of dried tears or mucus normally forming around the inner rim of the eye during sleep.
verb
slept, sleep·ing, sleeps
verb
intransitive
To be in the state of sleep or to fall asleep.
To be in a condition resembling sleep.
verb
transitive
To pass or get rid of by sleeping: slept away the day; went home to sleep off the headache.
To provide sleeping accommodations for: This tent sleeps three comfortably.
Phrasal Verbs:
sleep around
Informal
To have sexual relations with a number of different partners in casual encounters.
sleep in
To sleep at one's place of employment:
a butler and a chauffeur who sleep in.
a. To oversleep: I missed the morning train because I slept in.
b. To sleep late on purpose: After this week's work, I will sleep in on Saturday.
sleep on
To think about (something) overnight before deciding.
sleep out
To sleep at one's own home, not at one's place of employment.To sleep away from one's home.
sleep over
To spend the night as a guest in another's home.
sleep together
To have sexual relations.
sleep with
To have sexual relations with.
Origin of sleep
Middle English
slepe
from
Old English
slǣp
; see
slēb-
in Indo-European roots.
---
sleep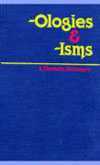 autohypnosis
1.
the process of hypnotizing oneself.
2.
the resulting state.
Braidism
the practice of hypnotism by Dr. James Braid, British physician, in the mid 19th century.
clinomania
an obsession with bed rest.
clinophobia
an abnormal fear or dislike of going to bed.
consopition
Obsolete,
the act of lulling or rocking to sleep.
dormancy
the state of being dormant or inert.
hypnobate
a somnambulist, or sleepwalker.
hypnobatia
somnambulism.
—hypnobate,

n.
hypnology
the science dealing with the phenomena of sleep and hypnotism. See also
hypnosis
.
— hypnologist,

n.

—hypnologic, hypnological,

adj.
hypnomania
a mania for sleep.
hypnopedia
the art or process of learning while asleep by means of lessons recorded on disk or tapes.
hypnophobia
an abnormal fear of sleep.
lunambulism
the condition of sleepwalking only in the moonlight.
Cf. somnambulism. —lunambulist,

n.

—lunambulistic,

adj.
narcoanalysis
narcotherapy.
narcohypnia
Medicine.
a numbness often feit upon waking from sleep.
narcolepsy
Pathology.
a condition characterized by frequent and uncontrollable lapses into deep sleep. —
narcoleptic
,
adj
. —
narcolept
,
n.
narcotherapy
Psychiatry.
1.
a method of treating certain mental disorders by inducing sleep through barbiturates.
2.
a type of psychotherapy involving the use of hypnotic drugs. Also
narcoanalysis. —narcotherapist,

n.
noctambulism
somnambulism. Also
noctambulation. —noctambulist, noctambule,

n.

—noctambulous, noctambulant, noctambulisdc,

adj.
somnambulism
the condition of sleepwalking. Also called
hypnobatia, noctambulism. —somnambulant
,
n., adj.
—somnambulist,

n.

—somnambulistic,

adj.
somniloquism
1.
the tendency to talk in one's sleep. Also
somniloquy
.
2.
the words spoken.
—somniloquist,

n.

—somniloquous,

adj.
somnipathy
a state of sleep induced by hypnosis or mesmerism.
somnolence
the condition of drowsiness or sleepiness. Also
somnolency, somnolism. —somnolent,

adj.
---
sleep

---
sleep - Computer Definition
(1) An inactive state. See sleep mode.
(2) A delay in processing. In a programming language, a sleep statement creates a delay for a specified period of time.
(3) An inactive state of a program. The program resumes processing after receiving a signal.
---