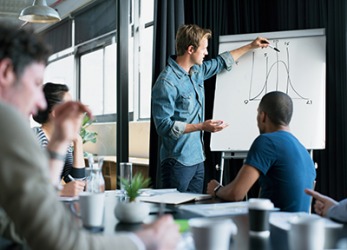 Adam proposed a simplistic solution to solve the company's problems but it failed to address important issues.
adjective
The definition of simplistic is making complex problems appear to be more simple than they are in reality.

Simply saying "let's give food to all the hungry," is an example of a simplistic solution because solving world hungry isn't simply as easy as handing out food to everyone.
---
simplistic
making complex problems unrealistically simple; oversimplifying or oversimplified
---
simplistic
adjective
Characterized by oversimplification, as in ignoring complexities or complications: simplistic solutions that would not solve the budget crisis.
Usage Problem Simple.
Related Forms:
sim·plis′ti·cal·ly

adverb
Usage Note: The usual meaning of simplistic is "characterized by oversimplification." It is occasionally used to mean "simple," with no negative overtones, but this usage, as in The song is short and sweet, with admirably simplistic lyrics that carry such depth in so few words, was rejected by 84 percent of the Usage Panel in 2011.
---
simplistic

Adjective
(comparative more simplistic, superlative most simplistic)
Overly simple.
In a manner that simplifies a concept or issue so that its nuance and complexity are lost or important details are overlooked.
---