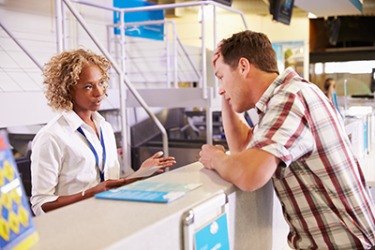 Elise told the irritated customer that she was simply following company policy and he should contact the corporate office to resolve the problem.
adverb
Simply is defined as done in a plain or simple way, or completely.

An example of simply as an adverb is making a quilt with only a few stiches; I simply made this quilt with only a few stitches.
An example of simply as an adverb is to really like everything about something; I simply love that gown!
---
simply
in a simple manner; with simplicity
merely; only; just: simply trying to help
absolutely; completely: I was simply furious
---
simply
adverb
a. In a plain and unadorned way: dresses simply.

b. In an unambiguous way; clearly: explained the concept simply.

Not wisely or sensibly; foolishly.
Merely; only: It is simply a matter of time.
Absolutely; altogether: simply delicious.
Frankly; candidly: You are, quite simply, the best candidate for the job.
---
simply

Adverb
(comparative more simply, superlative most simply)
---