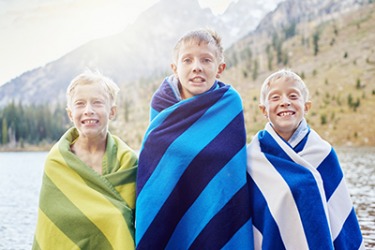 The shivery boys wrapped themselves with towels to warm up after jumping in the frigid water.
adjective
The definition of shivery is someone who is shaking from cold or fear.

An example of someone shivery is a frightened child.
---
shivery
easily broken into shivers, or fragments
shivering or inclined to shiver; suffering from cold, fear, etc.
causing or likely to cause shivering; chilling; terrifying
---
shivery
adjective
Trembling, as from cold or fear.
Causing shivers; chilling.
adjective
Easily broken; brittle.
---
shivery

Adjective
(comparative shiverier, superlative shiveriest)
Easily broken; brittle.
Part or all of this entry has been imported from the 1913 edition of Webster's Dictionary, which is now free of copyright and hence in the public domain. The imported definitions may be significantly out of date, and any more recent senses may be completely missing.
---