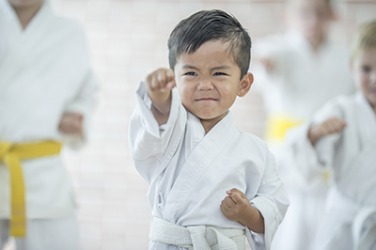 Karate promotes self discipline by teaching students that the next level can not be achieved until certain skills have been mastered first.
noun
Self discipline is the ability you have to control and motivate yourself, stay on track and do what is right.

An example of self discipline is when you make sure you get up an hour early before work each day to get to the gym.
---
self-discipline
the disciplining or controlling of oneself or one's desires, actions, habits, etc.
---
self-discipline
noun
Training and control of oneself and one's conduct, usually for personal improvement.
---
self-discipline

---