self discovery
self-dis·cov·er·y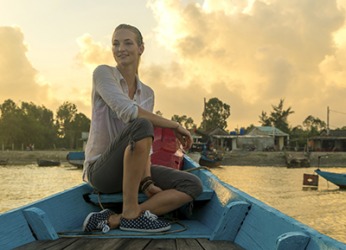 Kimberly took a journey of self discovery to Vietnam which gave her a more compassionate and less self centered view of the world.
noun
Self discovery is the process of learning more about yourself and who you are.

An example of self discovery is going to therapy or meditating to have time to consider and contemplate your strengths and weaknesses.
---
self-discovery
a becoming aware of one's true potential, character, motives, etc.
---
self-discovery
noun
pl.
self-dis·cov·er·ies
The act or process of achieving understanding or knowledge of oneself.
---