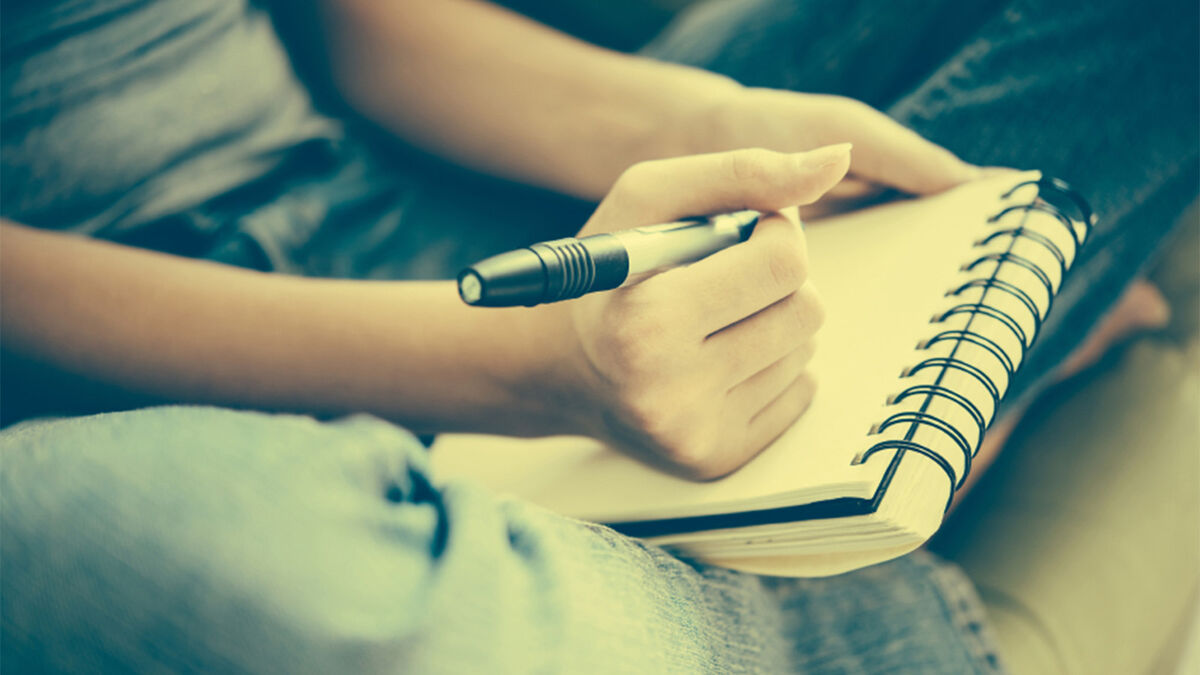 Journal writing seems like a simple activity, and there are many benefits of emotional journal writing. You do not even have to be a seasoned writer to do it. All you need is a pen and notepad, or a computer, plus an open mind. There is no wrong way to write an entry into a journal. Everything depends on the mindset of the writer. You can keep it private or share your thoughts on a blog. Learn the benefits of emotional journal writing, along with how to write your feelings in a journal.
Six Benefits of Emotional Journal Writing
Emotional journal writing (i.e. writing about what you feel) is like taking a path towards self-discovery. Explore these benefits of emotional journal writing and take that first step.
Strengthens Emotional Well-Being
Emotional journal writing helps with resolving traumas that inhibit you from doing certain tasks. The act of writing them down can help you face the significant turning points of your life. For example, emotional journal writing can help you understand specific trauma triggers or fears that have been holding you back.
As you journal, it becomes an outlet for letting go of bottled up emotions. If you feel angry at someone, if you feel upset, or if you are extremely happy and excited, write it down. Release those thoughts and feelings, and it is almost guaranteed you will feel a lot lighter.
Emotional journal writing is a great tool for reducing stress. Writing gives you the power to express yourself freely and, by doing so, you gain a sense of relief and clarity. Once you've gotten into the habit of journal writing, you will grow mentally, emotionally, and spiritually.
Helps You Understand Past Experiences
It is a gentle way of looking at the past and finding inspiration to move forward. This is not only good for your mental health, but it helps you to analyze your memories in a new way. Dissecting your experiences is good for overall happiness.
Emotional journal writing makes sense out of your everyday life and aids organizing your complex life in many meaningful ways. Writing about your problems or misunderstandings with other people will help you look at other points of view.
You get to reflect on your thoughts and actions, helping you reach a solution to your problems.
Writing helps to define the issues, helps you identify the solution, and helps you find healing.
Provides a Broader Picture of Yourself
Since your journal captures all your reflections, you will eventually get a better picture of who you are and who you want to be.
Reading your previous entries is like reading your life story.
Understanding your past will equip you for living your present and looking into the future with a positive attitude.
You can then create your personal goals and find ways to achieve them.
By understanding yourself you better understand the people around you. You get to discover who your real friends are and what type of people you should surround yourself with. Your journal will motivate you into becoming your best possible self. It is like a mirror that helps you see who you really are and what needs to be changed.
How to Write Your Feelings in a Journal
There are no rules to journal writing. The only thing that is required is tearing down those emotional walls and allowing yourself to discover your true self. Here are some tips for starting emotional journal writing:
Be prepared to be open and honest with yourself.
Find a special spot or corner to serve as your personal space. The space should be clean, neat, and of course, comfortable. You may even play soothing music.
Before writing, take time to relax and to reflect. Go over your thoughts and feelings. What happened today? How did it make you feel? What important lessons did you learn? These are just some of the questions you could answer.
When ready, start writing. Don't be too critical about how you write - no one will be judging you. Treat your journal as a friend and confidant.
Express yourself in different ways. Infuse your journal postings with stories, sketches, or word associations.
Remember the positive, as well as the negative.
Emotional Journal Writing vs. Diary Writing
Journal writing is different from writing in a diary. The difference lies in purpose and technique.
With a journal, the focus is inward, while with the diary the focus can be outward.
A journal records much deeper and more reflective thoughts and musings, while the diary is a mere catalog and list of everyday events and activities.
If in a diary you mention that you went for a walk in the park, in a journal you write about how you felt while walking alone in the park.
Exploring Emotional Journal Writing
Journal writing is a creative way of capturing ideas, stories, and emotions that all define who you are and gives emphasis on your values, wisdom, and purpose in life. The simple act of emotional journal writing can produce wonderful effects - it can even change lives for the better. Sometimes getting started can be the hardest part. Consider trying some journal writing prompts for adults or teens. You might also find inspiration in simple daily journal prompts.