scholarly

schol·ar·ly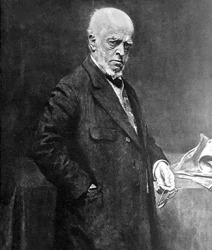 Adolph von Menzel was a german painter in the 1800's with a scholarly and realistic style of depicting historical events.
adjective
The definition of scholarly is something known to have a lot of knowledge or to be accurate, or someone that learns all the time.

An example of something scholarly is an eloquent book about a difficult subject; scholarly book.
An example of someone scholarly is a professor who never does anything but learn more about English literature; scholarly professor.
---
scholarly
of or characteristic of a scholar (sense ); learned
having or showing much knowledge, accuracy, and critical ability
devoted to learning; studious
---
scholarly
adjective
Of, relating to, or characteristic of scholarship: scholarly pursuits; a scholarly edition with footnotes. See Synonyms at learned.
Having or showing a strong interest in scholarship or learning.
Related Forms:
---
scholarly

Adjective
(comparative more scholarly, superlative most scholarly)
of or relating to scholars or scholarship
Adverb
(comparative more scholarly, superlative most scholarly)
(US) In a scholarly manner
---