scam

scam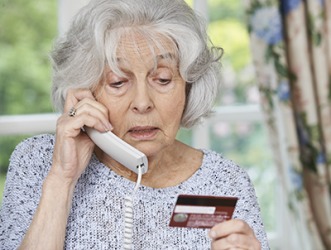 Senior citizens should be wary of a scam in which individuals pose as their grandchild asking for money to be bailed out of jail.
noun
The definition of a scam is slang for a fake scheme to steal money or goods.

An example of a scam is a company that takes a person's work and never pays him.
verb
To scam is defined as to cheat people out of money.

An example of scam is to sell a product, take the money and then never deliver the product.
---
scam
a swindle or fraud; esp. a confidence game
Origin of scam
probably from obsolete
scamp
, to roam, in cant sense, "to rob on the highway, steal by deceit": see scamp
transitive verb
scammed

,

scam′ming
to cheat or swindle, as in a confidence game
---
scam
Informal
noun
A fraudulent business scheme; a swindle.
transitive verb
scammed, scam·ming, scams
To defraud; swindle.
Origin of scam
Origin unknown
Related Forms:
---
scam

Noun
(plural scams)
Fraudulent deal.

That marketing scheme looks like a scam to me.
Verb
(third-person singular simple present scams, present participle scamming, simple past and past participle scammed)
Origin
US carnival slang. Possibly from scamp ("swindler, cheater")
The word "scam" became common use among the US "drug culture" in early 1980 after Operation ABSCAM, an FBI sting operation directed at public officials, became public.
---
scam - Computer Definition

---
(1) A hustle, racket or swindle. See phishing, ransomware and malware.
(2) (SCAM) (SCSI Configured AutoMatically) A subset of Plug and Play that allowed SCSI IDs to be changed by software rather than by flipping switches or changing jumpers. Both the SCSI host adapter and peripheral must support SCAM. See SCSI.
---