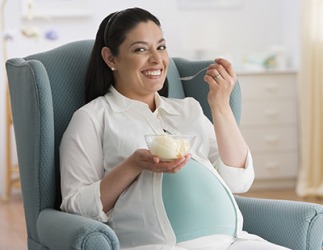 Juliana eats a small bowl of ice cream every afternoon to satiate her craving for something sweet and creamy.
adjective
The definition of satiate is being full or having had enough or more than enough.

An example of satiate is how you would describe yourself filled up on your favorite meal.
---
satiate
having had enough or more than enough; sated
Origin of satiate
Classical Latin
satiatus
, past participle of
satiare
, to fill full, satisfy from
satis
, enough: see sad
transitive verb
-·at·ed

,

-·at·ing
Now Rare

to satisfy to the full; gratify completely
to provide with more than enough, so as to weary or disgust; glut; surfeit
---
satiate
transitive verb
sa·ti·at·ed, sa·ti·at·ing, sa·ti·ates
To satisfy (an appetite, for example) fully.
To provide (someone) with more than enough; glut.
adjective
Archaic
Filled to satisfaction.
Origin of satiate
Middle English
saciaten
from
Latin
satiāre
satiāt-
from
satis
sufficient
; see
sā-
in Indo-European roots.
Related Forms:
---
satiate

Verb
(third-person singular simple present satiates, present participle satiating, simple past and past participle satiated)
To fill to satisfaction; to satisfy.

Nothing seemed to satiate her desire for knowledge.
Usage notes
Used interchangeably with, and more common than, sate.
Adjective
(comparative more satiate, superlative most satiate)
Filled to satisfaction or to excess.
---