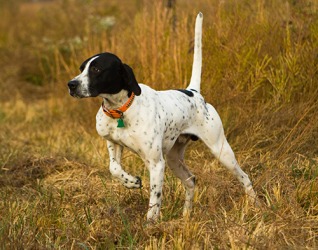 The English Pointer stands rigidly while he points with his nose to indicate the location of the quail for the hunter.
verb
Rigidly is defined as done in an inflexible or stiff manner.

An example of something done rigidly is waking up and immediately walking on a very stiff leg.
---
rigidly

---