replenish

re·plen·ish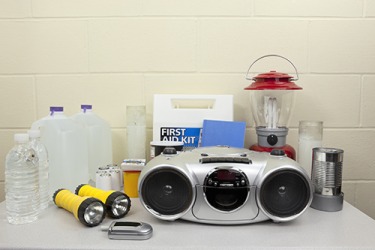 Two items that homeowners should replenish in their emergency kit are water and batteries.
verb
Replenish is defined as to make something full or complete again.

An example of replenish is rain filling up reservoirs during the winter.
---
replenish
to make full or complete again, as by furnishing a new supply: to replenish a stock of goods
to supply again with fuel or the like

Archaic

repeople (sense )
Origin of replenish
Middle English
replenissen
from present participle stem of Old French
replenir:
see re- and plenish
---
replenish
verb
re·plen·ished, re·plen·ish·ing, re·plen·ish·es
verb
transitive
To fill or make complete again; add a new stock or supply to: replenish the larder.
To inspire or nourish: The music will replenish my weary soul.
verb
intransitive
To become full again.
Origin of replenish
Middle English
replenisshen
from
Old French
replenir
repleniss-
re-
re-
plenir
to fill
(
from
plein
full
) (
from
Latin
plēnus
; see
pelə-
1
in Indo-European roots.)
Related Forms:
---
replenish

Verb
(third-person singular simple present replenishes, present participle replenishing, simple past and past participle replenished)
To refill; to renew; to supply again or to add a fresh quantity.

It's a popular product, and they have to replenish their stock of it frequently.
Origin
From Middle English replenisshen, from Old French repleniss-, stem of some of the conjugated forms of replenir, from re- + plenir, from plein, from Latin plenus.
---