recruitment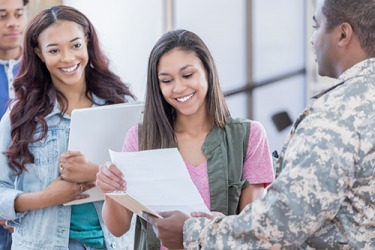 The recruitment of military servicemen and servicewomen is often conducted at high schools.
noun
Recruitment is the process of trying to get people to sign up for something or join something, such as to try to get people to join the armed forces.

An example of recruitment is the efforts made by military forces at high schools and colleges to try to get students to enlist.
---
recruitment

Origin
recruit +‎ -ment, (French: recrutement)
---