predominantly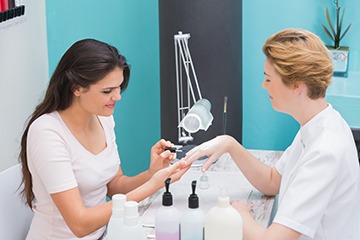 Nail technicians are predominantly the profession of women.
adverb
Predominantly, an alternative spelling for predominately, is defined as mostly or mainly.

If there are more women working in a profession then men, this is an example of a profession that is predominantly female.
---
predominantly

Adverb
(comparative more predominantly, superlative most predominantly)
In a predominant manner. Most commonly or frequently by a large margin.

The membership is predominantly elderly, 90% are over age 60.
---