pope

pope
[oftenP-]

R.C.Ch.

the bishop of Rome and head of the Church
a person regarded as having, or acting as though he has, popelike authority

Eastern Orthodox Ch.

a parish priest
Origin of pope
Middle English from Old English
papa
from LL(Ec), a bishop, pope from Ecclesiastical Greek
papas
, bishop from Classical Greek
pappas:
see papa
Pope
1822-92; Union general in the Civil War
---
pope
noun
often Pope Roman Catholic Church The bishop of Rome and head of the Roman Catholic Church.
Eastern Orthodox Church The patriarch of Alexandria.
The Coptic patriarch of Alexandria.
The male head of some non-Christian religions: the Taoist pope.
A person considered to have unquestioned authority: the pope of surrealism.
Origin of pope
Middle English
from
Old English
pāpa
from
Late Latin
from
Latin
father (title of bishops)
from
Greek
pappās
; see
papa
in Indo-European roots.
---
pope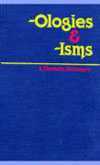 See also catholicism; christianity; church; religion; theology.
chirograph, cheirograph
an apostolic letter written by and signed by the pope.
encyclical, encyclic
a letter from the Pope
to
the Roman Catholic clergy on matters of doctrine or other concerns of the Church, of tenmeant to be read from the pulpit.
papolatry
excessive veneration or worship of the pope. —
papolatrous,

adj.
pontificality
1.
the papacy.
2.
the state and government of the Vatican or the Pope.
popery
Derogatory & Offensive.
Roman Catholicism.
urbanist
a supporter of Pope Urban VI in the conflict of 1378 when an opposing faction established Clement VII as Pope. See also
monks and nuns
.
---
pope

Noun
(plural popes)
(Christianity) The bishop of Rome; the head of the Roman Catholic church.

There have only ever been popes and never any popesses.

(by extension) The head of any religion.
(Eastern Christianity) The Bishop or Patriarch of Alexandria.

usage: In Coptic Orthodox Church, Patriarch of Alexandria is normally styled as Pope Name, e.g. Pope Shenouda: In Eastern Orthodox Church, Patriarch of Alexandria is officially styled as Pope of Alexandria, but only in liturgy, official documents and intercessions, and not so addressed in daily conversations.

A small Eurasian freshwater fish, Gymnocephalus cernua.
Any of various birds having reddish plumage on the breast, especially the bullfinch.
Origin
From Old English pāpa, from Medieval Latin papa, from Ancient Greek παπάς (papás), variant of πάππας (páppas, "daddy, papa"), itself imitative.
Noun
(plural popes)
(in Russian tradition) An Eastern Orthodox priest.
Origin
From Old Church Slavonic попъ (popÅ­) (whence Russian поп (pop), Polish pop), from Gothic 𐍀𐌰𐍀𐌰 (papa, "priest"), from Byzantine Greek as etymology 1, above.
Noun
(plural Popes)
Alternative capitalization of pope
---