pistol

pis·tol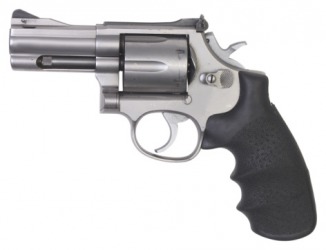 Pistol
noun
The definition of a pistol is a small gun or firearm you can hold in one hand, or is slang for a remarkable person.

A small 9 mm gun is an example of apistol.
A 100-year old man who loves to tell jokes is an example of a pistol.
---
pistol
a small firearm made to be held and fired with one hand
such a firearm in which the chamber is part of the barrel

Track & Field

a similar device used to start a race or to signal the beginning of the gun lap: it makes a loud sound but does not fire a projectile

Slang

a remarkable or unusual person, esp. one characterized by eccentric or impetuous behavior
Origin of pistol
French
pistole
from German from Czech
pišt'al,
pistol, origin, originally , pipe, probably from
pisk,
echoic word for a whistling sound
transitive verb
-·toled

or

-·tolled

,

-·tol·ing

or

-·tol·ling
to shoot with a pistol
---
pistol
noun
A handgun, especially one that is not a revolver.
Slang A rowdy or rambunctious person, especially a child.
transitive verb
pis·toled, pis·tol·ing, pis·tols
To shoot with a pistol.
Origin of pistol
French
pistole
from
German
from
Middle High German
pischulle
from
Czech
píšt'ala
pipe, whistle, firearm
from
pištěti
to whistle
of imitative origin
---
pistol

---