patriotism
[pā′trē ə tiz′əm]
noun
Patriotism is love and support of your country.

An example of patriotism is waving the flag proudly on your home.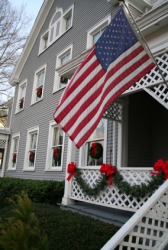 A display of patriotism.
---
patriotism
noun
love and loyal or zealous support of one's country
Origin of patriotism
patriot + -ism
---
patriotism
---
patriotism
Noun
(plural patriotisms)
Love of country; devotion to the welfare of one's compatriots; the virtues and actions of a patriot; the passion which inspires one to serve one's country,
The desire to compete with other nations; nationalism.
---