noun
Nationalism is defined as being devoted to your country, or the feeling that nations should act independently instead of working together.

An example of nationalism is the Made in the USA campaign.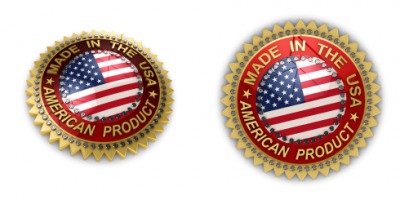 Seals promoting American nationalism.
---
nationalism definition by Webster's New World
noun
devotion to one's nation; patriotism
excessive, narrow, or jingoist patriotism; chauvinism

the doctrine that national interest, security, etc. are more important than international considerations
the desire for or advocacy of national independence
Webster's New World College Dictionary Copyright © 2010 by Wiley Publishing, Inc., Cleveland, Ohio. Used by arrangement with John Wiley & Sons, Inc.
---
nationalism definition by American Heritage Dictionary
noun
Devotion to the interests or culture of one's nation.
The belief that nations will benefit from acting independently rather than collectively, emphasizing national rather than international goals.
Aspirations for national independence in a country under foreign domination.
Related Forms:
naˈtion·al·ist

adjective

& n.
naˌtion·al·isˈtic

adjective
naˌtion·al·isˈti·cal·ly

adverb
The American Heritage® Dictionary of the English Language, 4th edition Copyright © 2010 by Houghton Mifflin Harcourt Publishing Company. Published by Houghton Mifflin Harcourt Publishing Company. All rights reserved.
---
nationalism - Ologies & -Isms Definition
See also allegiance.
Anglo-Saxonism
a belief in the innate superiority of the "Anglo-Saxon race."
chauvinism
a zealous and belligerent patriotism.
—chauvinist,

n.

—chauvinistic,

adj.
civism
1.
the attitudes and behavior of a good citizen.
2.
Obsolete,
devotion to the cause of the French Revolution.
ethnomania
a fanaticism favoring ethnic or racial autonomy.
— ethnomaniac,

n., adj.
Gaelicism
the characteristic of being Gaelic.
jingoism
extreme or eccentric national loyalty that is hostile to the interests of any other nation.
—jingo, jingoist,

n.

—jingoistic,

adj.
Junkerism
the militaristic, authoritarian spirit or character of the East Prussian aristocracy.
—Junker,

n., adj.
matriotism
devotion to one's mother country.
nationalism
1.
the spirit or aspirations of a country.
2.
a devotion to the interests of one's own country.
3.
a desire for national advancement.
4.
the policy of asserting the interest of one's own nation, as separate from the interest of another nation and the common interest of all nations.
—nationalist,

n.

,

adj.

—nationalistic,

adj.
nativism
the custom or policy of favoring nativeborn citizens over immigrants, as in the awarding of government jobs. See also
philosophy
.
—nativist,

n.

—nativistic,

adj.
overpatriotism
excessive patriotism.
Pan-Teutonism
the idea that all Teutonic peoples should be joined in a union.
—Pan-Teutonist,

n.

—Pan-Teutonic,

adj.
patriotism
a devoted love, support, and defense of one's country; national loyalty.
—patriot,

n.

—patriotic,

adj.
superpatriotism
excessive patriotism.
—superpatriot,

n.

—superpatriotic,

adj.
ultranationalism
excessive or extreme nationalism.
—ultranationalist,

n.

—ultranationalist ie,

adj.
Ologies & -Isms. Copyright 2010 The Gale Group, Inc. All rights reserved.
---
nationalism - Cultural Definition
The strong belief that the interests of a particular nation-state are of primary importance. Also, the belief that a people who share a common language, history, and culture should constitute an independent nation, free of foreign domination.