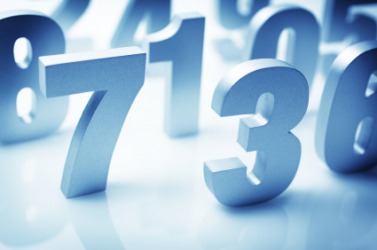 These are numbers.
noun
Numbers are what we use for counting, labeling and measuring.

A example of numbers are 3 and 7.

Numbers is the fourth book in the Bible that talks about what happened to the Hebrews after Moses led them out of Egypt.

An example of Numbers is when a generation of Hebrews wanders in the wilderness until a new generation is able to cross the River Jordan.
---
Numbers
the fourth book of the Pentateuch in the Bible, containing the census of the Hebrews after the Exodus: abbrev. Nb, Num, Nu, or Nm
Origin of Numbers
translated, translation of Classical Greek
Arithmoi
(see arithmetic): so named in allusion to the census
---
numbers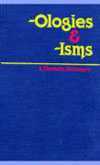 See also mathematics.
abacist
a skilied user of the abacus.
acalculia
Psychiatry.
an inability to work with figures; a mental block concerning calculation.
arithmancy
a form of divination involving numbers. Also called
arithmomancy
.
arithmomania
1.
an obsession with numbers.
2.
a compulsion to count things.
hebdomadism
a belief that the number seven is sacred, as in ancient Baby-Ion.
numerology
a system of occultism based upon numbers. —
numerologist,

n.
—
numerological,

adj.
---
numbers

Noun
plural form of number
(plural only) Many individuals as a group.
Verb
third-person singular simple present indicative form of number
Proper noun
The Book of Numbers, the fourth of the Books of Moses in the Old Testament of the Bible, the fourth book in the Torah.
---
numbers - Computer Definition
In a computer, numbers can be stored in several forms. Although they are all coded as binary digits (bits), BCD and packed decimal numbers retain the decimal relationship of a number, whereas fixed and floating point do not.
Binary Coded Decimal (BCD)
BCD encodes each decimal digit in a single byte. The number 7100 would take four bytes. A variation, called "packed decimal," encodes two digits in one byte.
Binary Fixed Point
This method converts the entire decimal number into a binary number, placing it in a fixed unit of storage. The number 7100 would require at least two bytes. Binary numbers are calculated faster than decimal (BCD) numbers.
Bytes Bits Values
1 8 0 to 255 2 16 0 to 65,535 4 32 0 to 4,294,967,295
Binary Floating Point
Floating point allows very small fractions and very large numbers to be maintained and calculated quickly. Both the mantissa (significant digits) and the exponent (power to which the base is raised) are converted into binary numbers. See
floating point
.
---